Community Issues Platform
cure violence
In an epidemic of gun violence that has rent the very fabric of our community, young men of color continue to die in our streets. The NAACP strongly supports the implementation of a Cure Violence model as a proven program that substantially reduces the spread of violence by using the methods and strategies associated with disease control—detecting and interrupting conflicts, identifying and treating the highest risk individuals, and changing social norms. The NAACP demands that the City support and fund a Cure Violence model.
Control of Our Schools
The Guilford County School District provides leadership, district-wide administration, and budgetary support to High Point public schools which are beyond the capacity of the City to achieve on its own. There is overwhelming community support for keeping High Point schools within the District. The NAACP strongly supports keeping our schools within the District.
School Funding
Guilford County allocated only $6 million to the entire District, including High Point schools, for capital expenditures during FY 2019-2020, only a fraction of the $1.476 billion in needs detailed in a January 2019 study. Funding has also fallen short of the amount needed to staff our schools with sufficient numbers of teachers, teachers aides, nurses, and other key positions. The NAACP demands that our public officials in High Point advocate in favor of a meaningful increase in District spending and funding for education and capital expenditures during the next school year.
Refocusing on People Issues
High Point exists in two worlds. The City Council often focuses too much of its attention on revitalizing infrastructure, without fully appreciating how its priorities affect citizens of our core city, specifically with respect to housing, code enforcement, food scarcity, and jobs.
Example #1: Job growth is occurring in our north but, without a car, citizens in our core city have no way to get to a job and so remain cut off from opportunities to improve their economic well-being. The NAACP supports an overhaul of public transportation schedules to allow citizens to get to their jobs throughout the day, with routes rationalized such that not every bus has to originate from or return to the central terminal. The NAACP supports an increase in funding to support this overhaul, including funding to recruit and retain bus drivers at competitive salaries.
Example #2: Food scarcity can be addressed by establishing food stores in the core city, but subsidies and real estate tax breaks will often be needed to allow these stores to reach profitability. The NAACP supports the use of such subsidies and tax breaks. The NAACP also supports the appointment of a Minority Affairs Coordinator who will have responsibility and authority to oversee and examine how City policies and actions affect our most vulnerable citizens with respect to the above.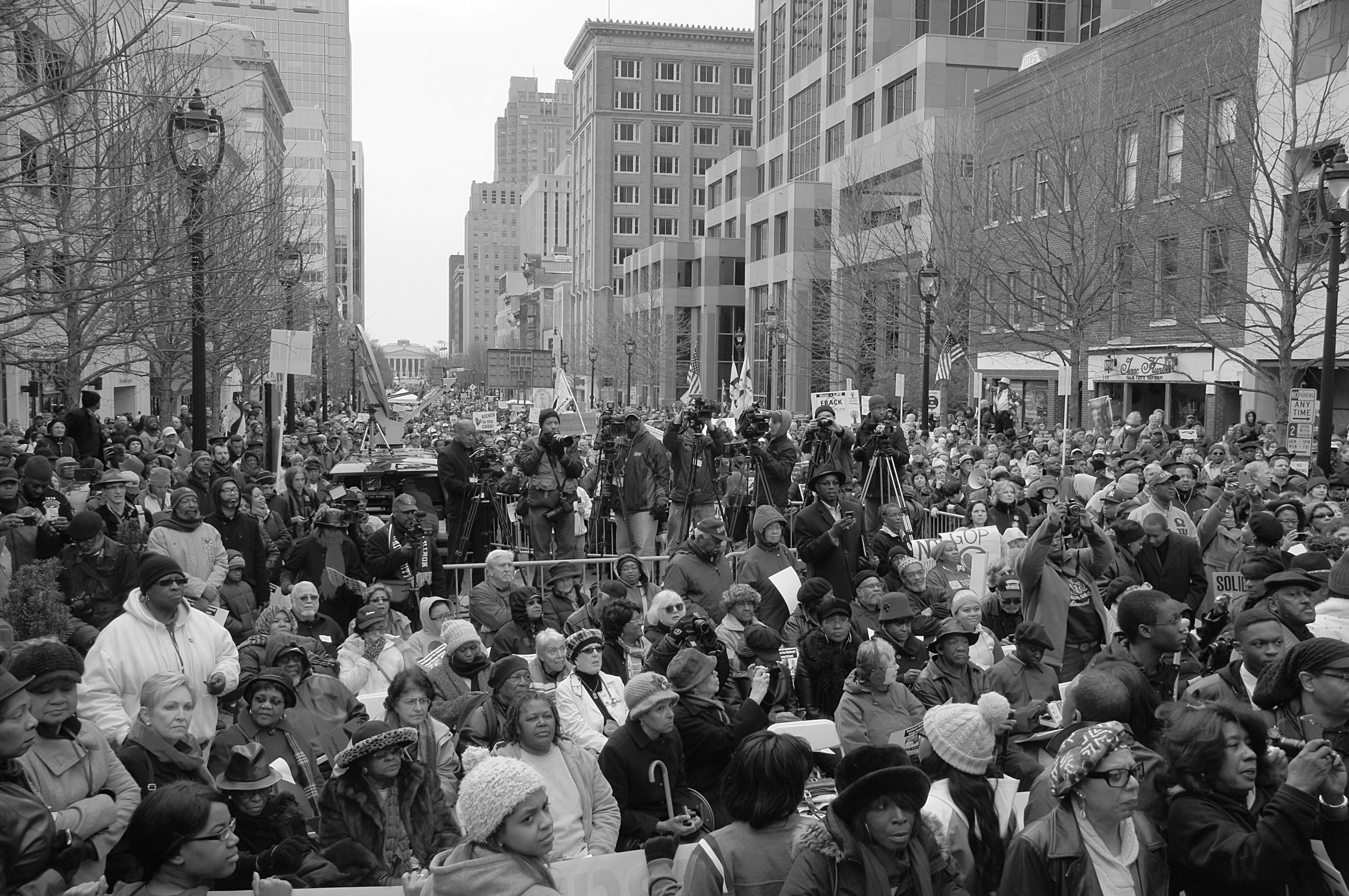 Informed Voter's Corner
Through Town Hall meetings  held by the High Point NAACP the citizens of High Point have expressed these priorities described above. It is now up to us all to hold our elected officials accountable to enact policies that benefit the citizens of High Point.
The High Point NAACP has presented these priorities to each of the candidates in the upcoming election and we will report here how they responded. 
Addressing and finding solutions to the major issues and concerns of the minority community.
Answer the call for equality. Join the oldest and boldest civil rights organization in the nation.