President's Corner
Special Message from the President of the High Point Branch of the NAACP
Contact Us
Volunteer
Dr. Elma Hairston
President
High Point Branch NAACP
Dear NAACP High Point members and community,
I am honored and humbled to have been elected as the President of the High Point NAACP. I am excited for the opportunity to serve this esteemed organization and the community it represents.
As we all know, the mission of the NAACP is to ensure the political, educational, social, and economic equality of rights of all persons and to eliminate racial hatred and racial discrimination. I am fully committed to this mission and look forward to working with our members and community partners to promote racial justice and equality in High Point and surrounding areas.
In the coming months, I plan to focus on building strong relationships with community leaders and organizations, increasing membership and engagement, and continuing to advocate for policies and practices that promote equity and inclusion.
I would like to express my gratitude to the members of the High Point NAACP for entrusting me with this important role and I look forward to working with all of you to create a more just and equitable society for all.
Sincerely,

Dr. Elma Hairston
President, High Point NAACP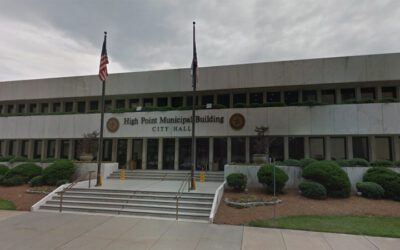 On Monday, September 20, 2021, the High Point City Council unanimously voted to set aside a resolution by the National Association for the Advancement of Colored People (NAACP) requesting the creation of a city commission to investigate reparations for High Point's...
read more